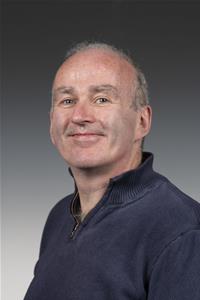 Supporters of the Labour Campaign for Council Housing moved a resolution at Leicester Council's ruling Labour Group proposing that the council Declare a Housing Emergency (along the lines of our model resolution for CLPs). Prior to that Leicester West CLP had passed our resolution and sent it off to the Group. The resolution at the Labour Group was moved by campaign member councillor Patrick Kitterick (pictured). It was passed without opposition. It will be sent to the Housing Scrutiny Committe before a resolution to the full council is finalised.
Patrick said:
"Most people in Leicester City Labour Group come from an older generation where you could obtain a council house relatively easily, and to buy a house would cost you 2 to 3 years salary. Today people face much higher prices, both to buy and rent, eating up huge amounts of their income and producing a massive injustice, especially but not exclusively for the young. Politics is about recognising who has power and who doesn't, socialism is about giving people who need it more power. People looking to rent haven't got anywhere near the power they should have. It is our job to change that and this is what the motion aims to do.
Solving the lack of affordable, decent, rented accommodation solves a whole series of other problems, from educational achievement, to both physical and mental health, to the economy and environment. Addressing the issues with housing makes life better all round for the whole community .
The motion recognises that local councils are well placed to provide the housing people need, they often have the land, they just need the means to build. This requires national funding and forgiveness of council's historic debts. Whilst not wishing to stop people buying their own home, Right to Buy effectively stops councils building, as they can lose tens of thousands of pounds on each house they build, if it goes to Right to Buy. There are other better ways to help people to buy a home but selling off much needed council homes is not one of them.
Homes are a key source of carbon emissions and high energy bills further squeeze household budgets, that is why councils should have their powers to carry out energy saving work greatly expanded.
Finally, for those in the Private Sector there must be an end to Section 21 "No Fault" Evictions as it is a constant threat to people and families who face losing their home despite paying all their rent.
Government action is needed to help councils deliver on this and to give hope for the millions who face Housing injustice in Britain."
If Leicester council declares a housing emergency, not just as a pious resolution, but a starting point for campaigning for adequate funding for existing council housing and for new build, they will give an impetus to the campaign for council housing, and something for other Labour councils to emulate.
Where Labour is a minority on a council calling on them to Declare a Housing Emergency puts a Tory or other administration on the spot and tests out their seriousness (or otherwise as the case of Swindon's Tory council highlights) about the LGA Tory group's call for 100,000 social rent homes a year.
We need to press Labour nationally to implement the composite resolution passed at last September's Labour conference, the emphasis of which was that Labour should "demand that the government takes action now to end the housing crisis".
If your CLP hasn't passed our resolution why not table it for the next meeting or get it passed through your branch if you have a delegate structure? If you are a councillor why not try to get your Labour Group to call on your council to Declare a Housing Emergency?